Buy Top Quality Sweet Tooth, Its an Indica dominant hybrid strain. Much like it's name implies, Sweet Tooth has a very sweet taste. Many attribute it's delicious yet subtle berry and flowery tastes to the sugary crystals frosting the buds; the buds of the Sweet Tooth strain are simply covered in snowy trichromes.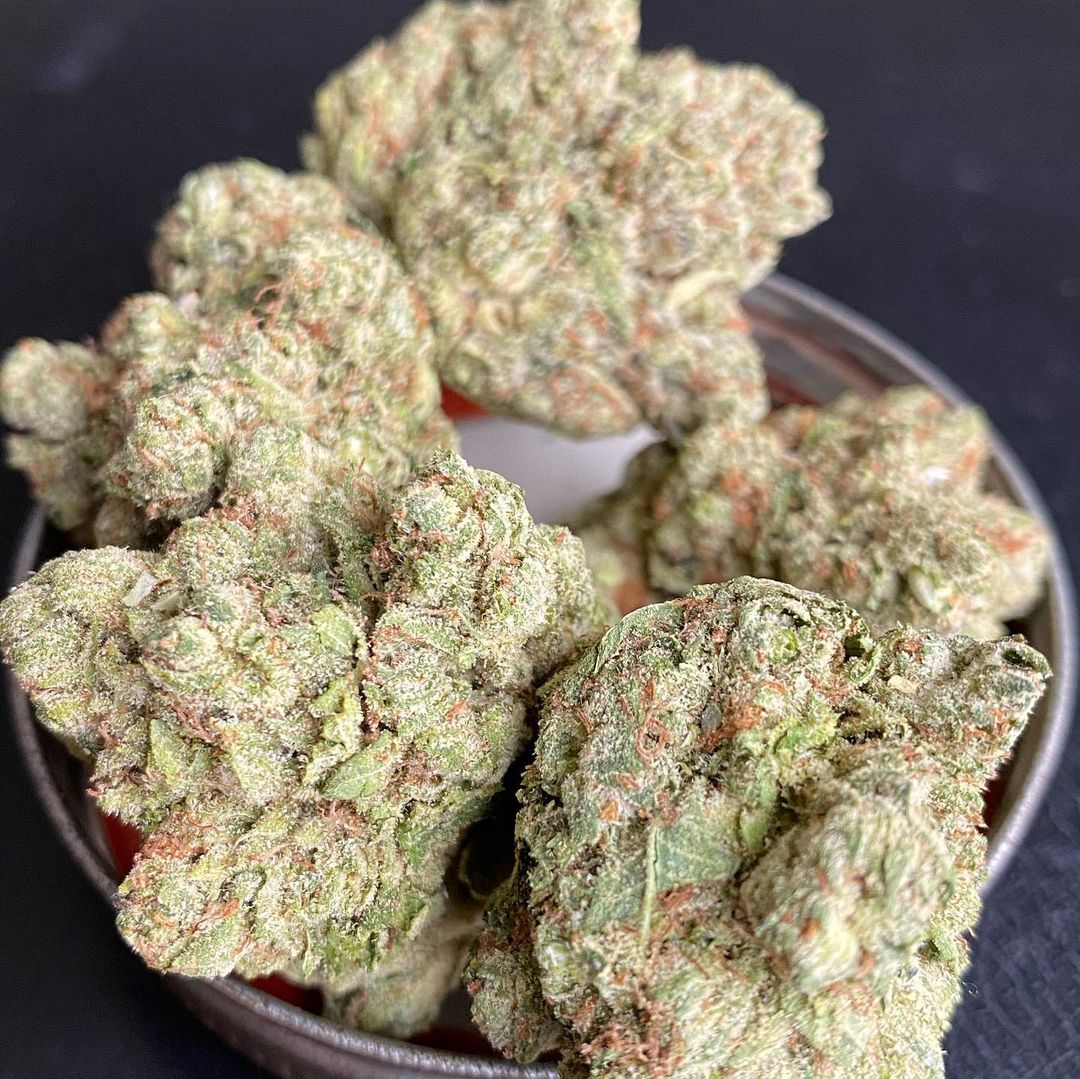 Even the scent of Sweet Tooth is pleasant and flowery. While the strain is definitely Indica dominant, the dash of sativa helps keep the user lucid when utilized in moderation. It is advisable to use Sweet Tooth at night time or on a lazy day with nothing planned, as it produces a powerful body stone.
It probably won't be a good choice before social festivities, but for introspective nights back home it can prove useful.Sweet Tooth can be used for a variety of medical ailments. This strain can prove a very effective pain reliever, be it chronic or debilitating pain, or those suffering from arthritis or general aching in the back, neck, or joints.
So while it does provide a great, lazy stone that is effective in alleviating various pains, it is best to remember and anticipate the potential of a lazy day. It is for this reason it is also a successful remedy for insomnia, lulling the user into a relaxing sleep.
Sweet Tooth is an Indica hybrid marijuana strain developed by Life Seeds. Named for its sweet smell and taste, it makes it a top choice among cannabis enthusiasts who love sweet weed strains.Sweet Tooth is a moderately potent strain with a THC level of around 17%. Her parental lineage consists of Nepalese Indica, Afghani InSweet Tooth 5xdica, and Hawaiian Sativa. This strain became popular in the early 2000s after winning the High Times Cannabis Cup in 2001. Sweet Tooth 5x
Sweet Tooth produces medium-sized buds colorfully decorated with green hues and orange hairs. The buds are also covered with sweet crystals and frosty trichomes. The buds are naturally dense and develop purple-speckled leaves when mature.